323-270-5387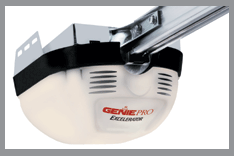 Genie Excelerator® sets a new performance standard for garage door openers.
Opens twice-as-fast as conventional openers but closes gently
Super-duty ½ HP DC motor for maximum lifting force
Quiet operation - tough polymer rail liner eliminates metal to metal contact
Reliable performance in hot, cold or humid environments
Gentle start & stop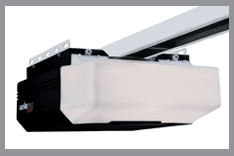 As the original screw drive manufacturer, Genie® has been dedicated to providing the most complete garage door opening systems for more than 30 years.
Solid steel screw for strength and security
Direct drive for longer life and greater reliability
No gears, chains or belts to wear out
Easy installation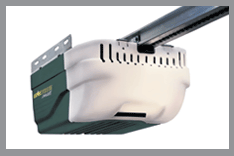 The Genie Chain Glide 2® (patent pending) technology features an enclosed in-line chain for superior reliability and strength
Patented enclosed in-line chain design for smooth operation
Easier installation – fewer parts to assemble
Low maintenance – factory-installed chain, no lubrication required
Easy installation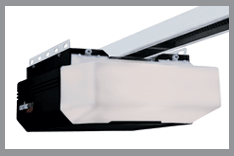 The Genie Pro Stealth, featuring a fiber-reinforced belt-drive system is our quietest garage door opener.
Ultra quiet operation-DC motor and reinforced belt drive
Maxium lifting force - 120 kg for powerful performance
Smooth Operation - automatic soft start and stop
Lifetime limited motor warranty/ 5-year parts warranty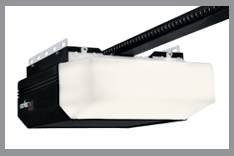 The Genie ProMax opener delivers premium power and reliable performance
Rugged full-chain and solid steel T-rail for lasting performance
Contemporary contoured design
Reliable Performance - fully enclosed, permanently lubricated gear housing for longer life
Available in 1/2 HP and 1/3 HP models. The 1/2 HP Genie PMX500-IC model includes a lifetime limited warranty on motor and five-year limited warranty on parts for as long as you own your home. The 1/3 HP Genie PMX300-IC model includes a limited five-year warranty on motor and three-year limited warranty on parts for as long as you own your home.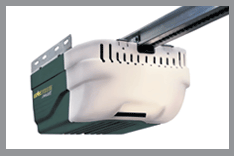 2575 - 3/4 HP Genie Chain Drive Garage Door Opener
Designed to lift even the heaviest custom garage doors with a powerful 3/4 HP motor
Enclosed gear case - provides continuous lubrication and protection for longer life and smoother operation
Delivers 200 watts of light to fully illuminate your garage